For those of you who don't already know, I grew up in a very Christian community. And I had an amazing experience. For any of those people who may be reading this, thank you for helping create such a safe and loving environment for me to grow up it. I still look up to so many people in that community because they are kind and loving people who live their lives striving to serve God and love others.
That being said, it's really frustrating to see a lot of really amazing people re-posting memes like this.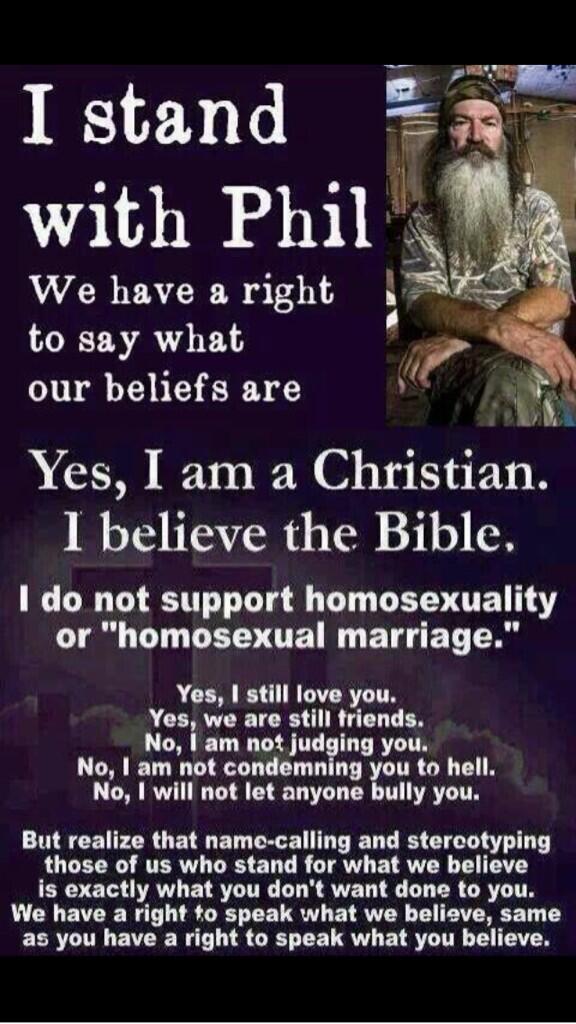 Because I'm pretty sure when any homosexual person reads this meme, what they are going to immediately understand is that you care more about the reality show of a multimillionaire than you care about actual abuse happening to members of the LGBT community around the world.
I grew up on a pretty steady diet of "love the sinner, hate the sin". Whenever "inappropriate" behavior was encountered around our community there tended to be a quiet sadness rather than any form of public judgement. In fact, I didn't feel the need to evaluate my feelings towards homosexuality until I was an adult because I had never encountered anyone who was homosexual in my day to day life. It was only later, as an adult, after a close friend "came out" that I was compelled to reevaluate my conclusions. I really appreciate how Tony Compolo challenges the "love the sinner, hate the sin" phrase in the video below. He also touches on how it feels when a loved one comes out and challenges your assumptions:

For the sake of this post I don't really care to get into how my views have changed or how I reconcile those changes to my faith. Though if you are interested in hearing a different perspective on it I suggest this video as an interesting starting point.
What I really want to talk about is the violence happening to homosexuals around the world. When it comes to that issue I really don't care if you DO believe homosexuality is wrong, because the issue of violence towards "the least of these brothers and sisters" should concern any person, regardless of their stance towards homosexuality, that claims to be a follower of Christ.
Phil Robertson alone is worth $15 million, the Robertson family also makes approximately $200,000 per episode of Duck Dynasty that is aired. And yet, since the controversy of his GQ interview he has had an overwhelming outpouring of support, especially from Christians. Walmart actually sold out of Duck Dynasty supplies when fans quickly bought up merchandise to express their support. And now, according to HuffPost, Robertson is now back on the show after only a short suspension. 
Don't get me wrong, I don't really care if people do or do not want to support the show. What bothers me is that people are making this into a social and moral issue by expressing that Robertson's freedom of speech is being impinged upon, when in reality he just crossed the boundaries of a contract he signed to be on the show.
Now compare Robertson's experience to what these peaceful protesters in the video below are experiencing.

This video shows the reality of being openly gay in Russia. And it isn't just Russia where being openly gay means fearing for your life. There are also a lot of other videos I didn't feel comfortable sharing on here, or even watching all the way through. Videos shared by "anti-gay vigilantes", for example, are particularly disturbing.
It doesn't matter how many times we say "a true Christian wouldn't commit that kind of violence" or "those committing violence and hate in the name of God are misunderstanding Christ's true message." As long as we talk about homosexuals as "them" we allow all individuals who are part of the LGBT community to be treated as though they are something "other" than human. And if there is one thing my WWII history buff of a mother taught me it is this: the first thing Hitler did to move towards the Holocaust was to dehumanize Jews (and others persecuted groups) in the eyes of the general public.
I really want to drive home that I am not pointing any fingers here. No Christian I have ever known would encourage the violence happening to LGBT persons around the world today. But by ignoring homosexuality or only focusing on it as "sin" it appears to most non-Christians that the Christian community condones, and even encourages, violence towards the LGBT community.
Like I said above, as far as this issue goes, I don't care what your personal conviction is about homosexuality. Regardless of how you feel about homosexuality in general, I think the reality of the persecution of the LGBT community is something we as a Christian community can no longer just ignore. Why don't we protest violence towards LGBT persons the way many Christian communities protested the suspension of Phil Robertson?
Because honestly, I just can't help but think that if Jesus were here he would care more about protecting gays than saving a TV show.
P.S. To limit the length of this post I didn't delve into the ridiculously naive and disrespectful comment Roberton made about the black community in the South before civil rights. If you want to read a great response by Jemar Tisby as he shares about his grandmother's experience, you can check it out by here.