War.
For the vast majority of the lives of every writer here at CWR, wars and rumors of war have been a part of daily life. As of 2013, over 43% of the US military is comprised of men and women aged 25 or younger, an additional 22% just barely older. The majority of this nation's army are tasked with fighting in conflicts many are barely old enough to remember the start of. The once rare presence of a person in uniform has now become a commonplace in airports all across the continent, and for good or ill, the armed forces have become a major element in our culture, and we here at CWR have engaged the subject over and over again.
Today's post comes to you on Memorial Day for Americans. In the spirit of the day, I figured we should take a moment to offer a review on the material we've produced on the subject of the military. The good, the bad, the ugly- altogether.
Violence in media is often cited as being one of the chief sources of violence in everyday life. But is our paralytic fear of showing blood and gore actually a good thing? Here we argue that disturbing images need to be seen for us to be really and truly disturbed, and that there's no better place to start than with war. How else can we measure the real cost?
Stars Earn Stripes (Is A Terrible, Awful, Idiotic Abomination)
Fortunately cancelled after only four weeks of airtime, NBC's Stars Earn Stripes stands as a demonstration of just how depraved we can be when it comes to exploiting the horror of war and our sympathy for folks in uniform. Here we break down every repellent detail of why this show (and shows like it) are as damaging as they are deluding.
During the height of tensions with North Korea during the spring of 2013 there was more than a little bravado on the side of Americans mocking the little dictatorship and laughing at the prospect of bombing the country out of existence. Frustrated by the cavalier attitude of so many, we provided this reminder of the actual nature of war and conflict.
Shame Day: War As A Fashion Statement
Later that same year, Evan covered the trend on militaria as a fashion, targeting the ironic(?) use of Vietnam War caps specifically. Disrespectful to veterans? Trivializing of combat? Read on to see for yourself.
(Admittedly, the title's probably a giveaway. It's still a good piece- read it anyways.)
In what was perhaps the most shocking titles ever given to a post here at CWR, yours truly argues that the sympathy offered the members of the armed services (especially on days such as today) are by and large crocodile tears. Actual gratitude to the men and women in uniform has a strange habit of disappearing when it involves any actual sacrifice or effort on our part. Read on to discover why.
The Black And White Of American Sniper [No, This Isn't About Race]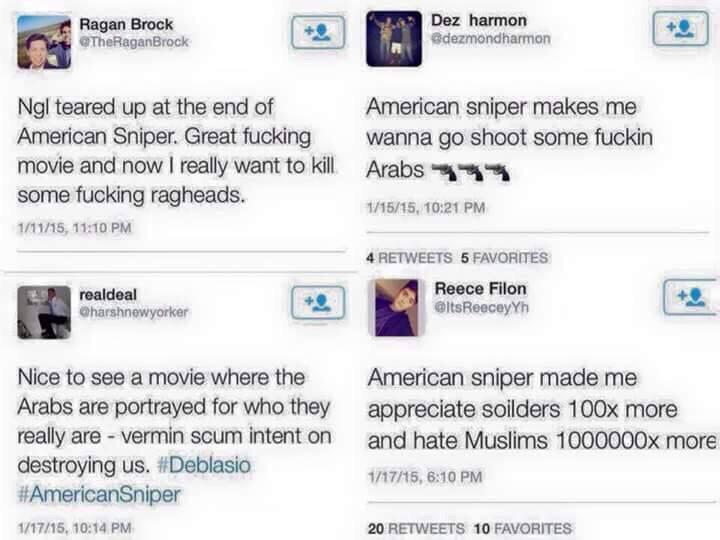 While real support for the armed forces is no easy task, honest criticism's no picnic either, as Evan demonstrates in his analysis of the reactions to American Sniper. In addressing the legacy of celebrated marksman Chris Kyle we examine how quickly both history and our depictions of it can be distorted to complement our own views. If you look at nothing else today, look at this one.