Since the terrorist attacks in Paris on Friday, I encountered several articles that criticize the way the Western world responded to the tragic loss of life in Paris. While each of these articles bemoans the loss of 132 innocent lives, they also highlight similar atrocities that happened before the Paris attack and were almost completely overlooked.
In a lot of ways this event, and its media response, reminded me of the attack on the Twin Towers in 2001. While the media response to this tragedy has been a little more self-aware, our international reaction has been similar to how it was last time this kind of tragedy affected a Western nation. Rather than discuss the way we responded to these attacks, I wanted to examine why we reacted the way we did.
1) It felt close to home
I remember waking up the morning of 9/11, walking into the living room to see my mom crying. My dad turned to me and told me the world had changed overnight. Hearing about the attacks on Paris gave me the same shiver of fear that I felt that day. I don't think it's hard to dissect what motivates that feeling. These particular attacks were frightening because they happened to Western nations, and we in the West are very accustomed to feeling in control. We took control over much of the world during an age of imperialism, colonization, and slavery. Today we continue to control much of the world through unfair aid practices and political manipulation. These kind of attacks are terrifying because they make us feel like we don't have as much control as we think we do.
Even though last Thursday 45 innocent victims lost their lives to a terrorist attack in Beirut and, 6 months ago a similar attack in Kenya killed 147 innocent people, many of us heard little to nothing about those attacks until their news coverage was compared to what occurred in Paris. In our effort to show solidarity with Paris, the Western world made it apparent that certain tragedies frighten us more than others.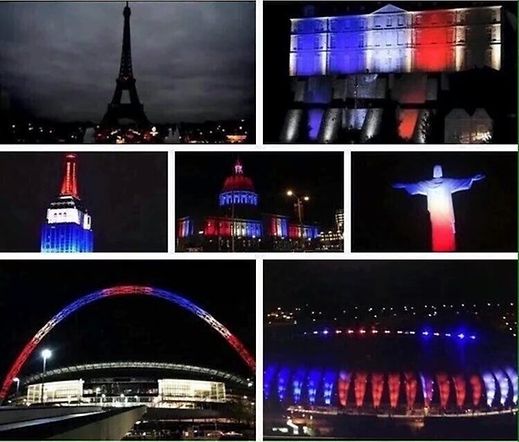 As Elie Fares explained in his blog comparing the media response to the Paris and Beirut attack,
"When my people died, they did not send the world in mourning. Their death was but an irrelevant fleck along the international news cycle, something that happens in those parts of the world."